Lake Norman Ophthalmology
Eye Care Center
Lake Norman Ophthalmology has been serving the Mooresville area since 2004. Lake Norman Ophthalmology is a modern and technologically advanced eye doctor's office dedicated to your eye health. Our eye doctors and staff are exceptional.
Lake Norman Ophthalmology's staff and eye doctors pride ourselves on our personal service and patient care.
Lake Norman Ophthalmology works with the latest eye care equipment and are constantly advancing our education in order to provide the best products and services possible.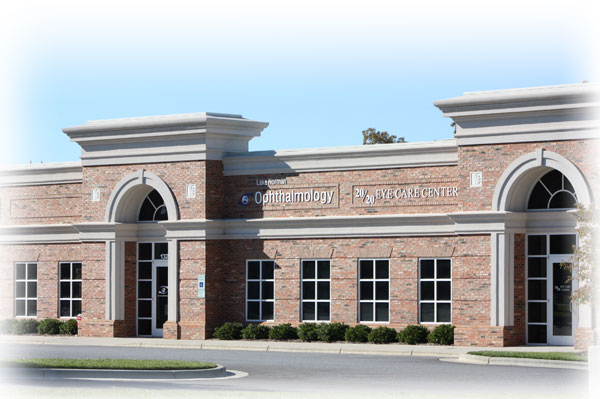 At Lake Norman Ophthalmology, we are able to treat eye conditions completely. Whether you need new glasses or contacts or you need laser surgery, our experienced Doctors can treat your condition. Your eye health is important and you can be sure that we will give you the best care available. If you would like to make an appointment online please click the following link: Appointment
Lake Norman Ophthalmology offers:
Lake Norman Ophthalmology and it's eye doctors have unique and special equipment that is not available at every ophthalmology office. Our Specular Microscope can capture images of corneal endothelium by using the traces of the cell shapes as well as display the different areas and structural forms in different colors.
This leading eye care technology allows us to have a visual understanding of the corneal endothelium's condition. Lake Norman Ophthalmology offers a full-range of optical services. We are equipped to handle all of your eye needs from routine care to eye surgery.